WELCOME TO THE WORLD OF WELCOME TO THE WORLD OF "You have to fight to reach your dream. You have to sacrifice and work hard for it."

-Lionel Messi
Players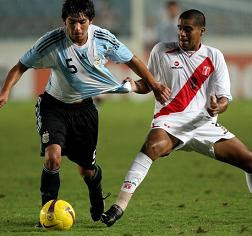 Name: Exequiel Emanuel Benavidez
Nationality: Argentina
Born in: Santiago del Estero
Date: 05/03/1989
Length: 179 cm
Weight: 78 kg
Position: Midfielder
Mother Club: Boca Juniors

BACKGROUND
Formed in Boca Juniors, same club were he made he´s pro debut against Racing when he was 17 years. In 2009 he was selected forthe Argentina U-20 team to participate in the 2009 South American Youth Championship, the qualification tournament for the 2009 FIFA U-20 World Cup!

Video links: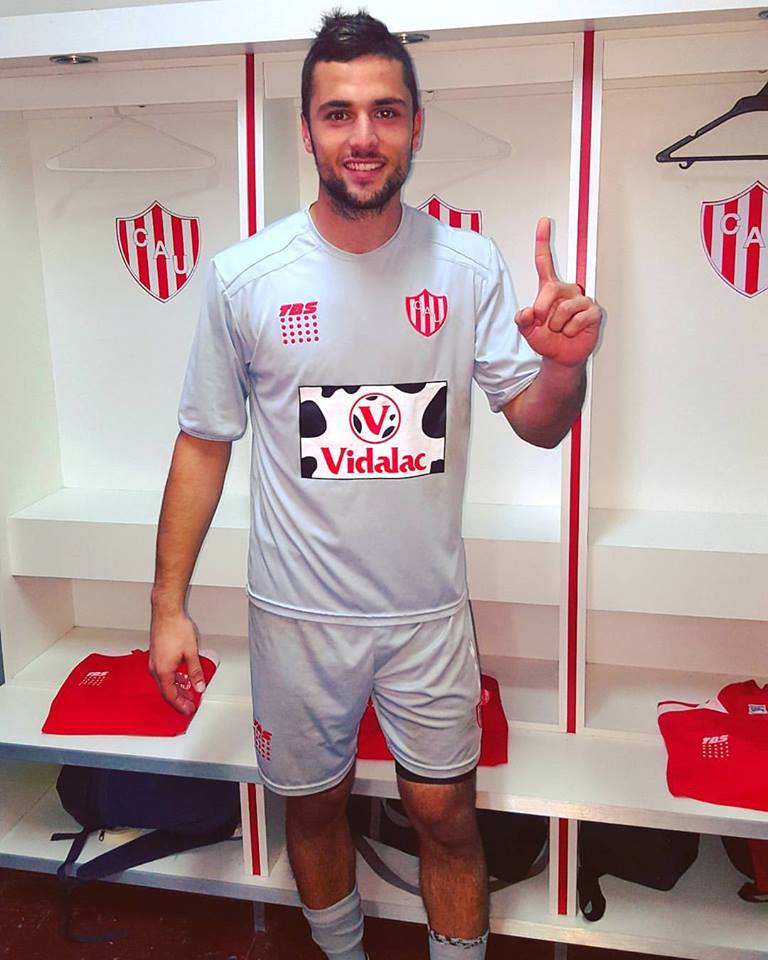 Name: Stefano Fagnani
Nationality: Argentine
Born: 11/07/1997
Weight: 82 KG
Height: 1.92 m
Position: Goalkeeper
Mother club: River Plate

BACKGROUND
One of the talents and youth promises from River Plate! Moved to River Plate football school at the age of 13. At the age of 15 he won the Argentine AFA youth league with River Plate. After 3 years in River he moved to Rosario Central, and today he´s in Union de Santa Fe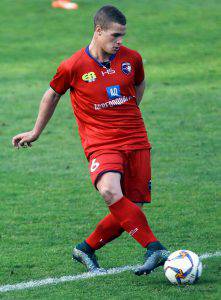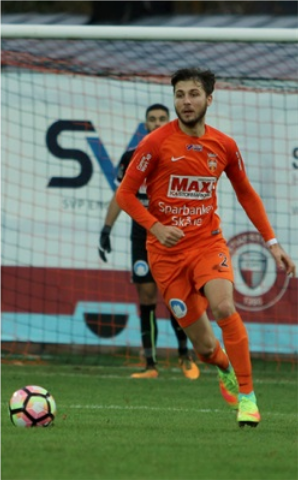 Name: Paulo Ippolito
Nationality: Argentine
Born: 05/09/1994
Weight: 77KG
Length: 188 cm.
Leg: Right
Position: Central Defender
Mother Club: Rosario Central

Links: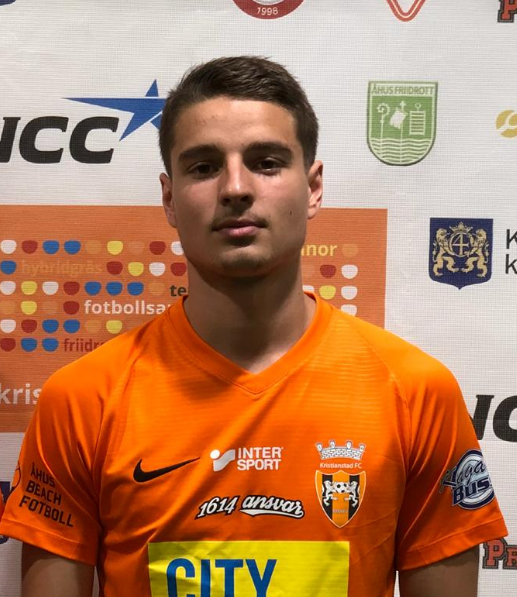 Name: Nicolas Peña
Nationality: Argentina – Norway
Born: 31/12/1996
Weight: 75 Kg
Length: 180 cm.
Position: Creative midfielder
Club: Kristianstad FC




 

Links: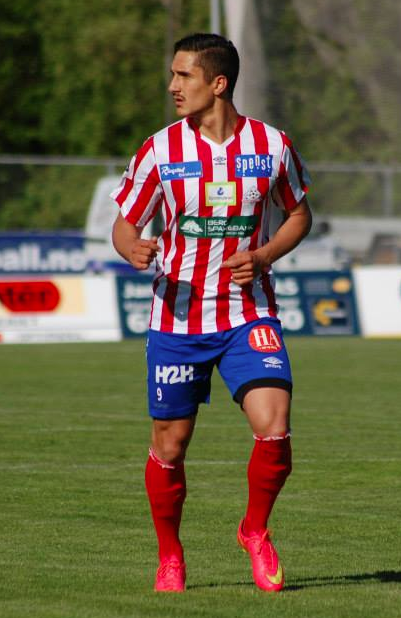 Name: Almir Taletovic
Nationality: Swedish
City of birth: Malmö
Born: 17/06/1992
Weight: 79Kg
Length: 185 cm.
Position: Forward
Mother Club: Malmö FF

Links: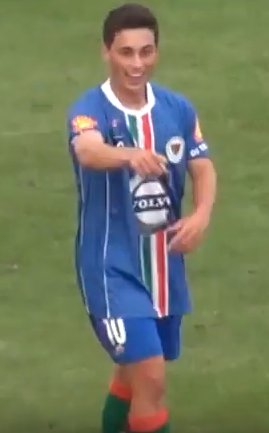 Name: Gaston Novero
Nationality: Argentine
Born: 06/07/1998
Weight: 64 Kg
Length: 168 cm.
Leg: Right
Position: Playmaker/second striker
Club: San Jorge

Links:
Video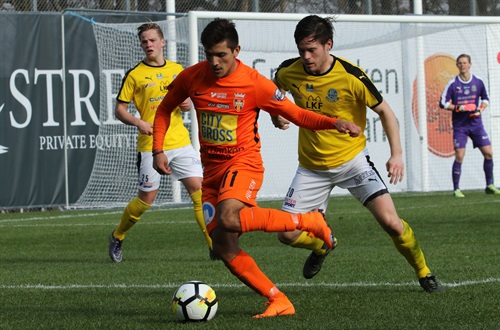 Name: Maximiliano Cabaña
Nationality: Argentine
Born: 04/03/99
Height: 1.68m  
Weight: 65 kg
Position: Left Wing 
Second position: Right wing
Foot: Left 
Clubs: Academia Ernesto Duchini, Newell´s Old Boys, Atletico San Jorge

Links: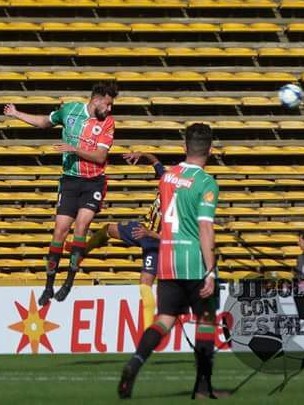 Name: Guido Barreyro
Nationality: Argentine
Born: 21/06/1988
Weight: 98 Kg
Length: 198 cm.
Position: Forward/second striker
Clubs: Guarani Antonio Franco, Boca Juniors, Sparta Prag, Newells Old Boys

Links:

Video 2017 part 1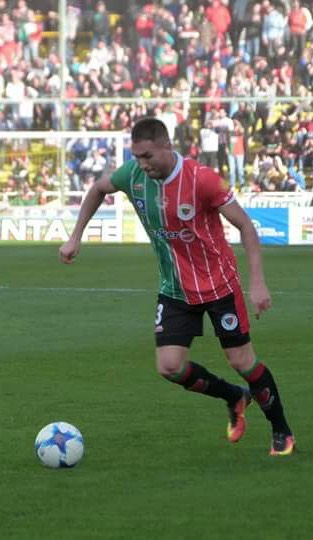 Name: Fernando Moreyra
Nationality: Argentine
Born: 09/08/1990
Weight: 80 Kg
Length: 186 cm.
Position: Left Def/Cent Def
Clubs: Central Cordoba, CA Jorge Griffa, Newells Old Boys, Gimnasia y Esgrima, CA Tiro Federal, CA San Jorge.

Links:

Video 2017

Video 2016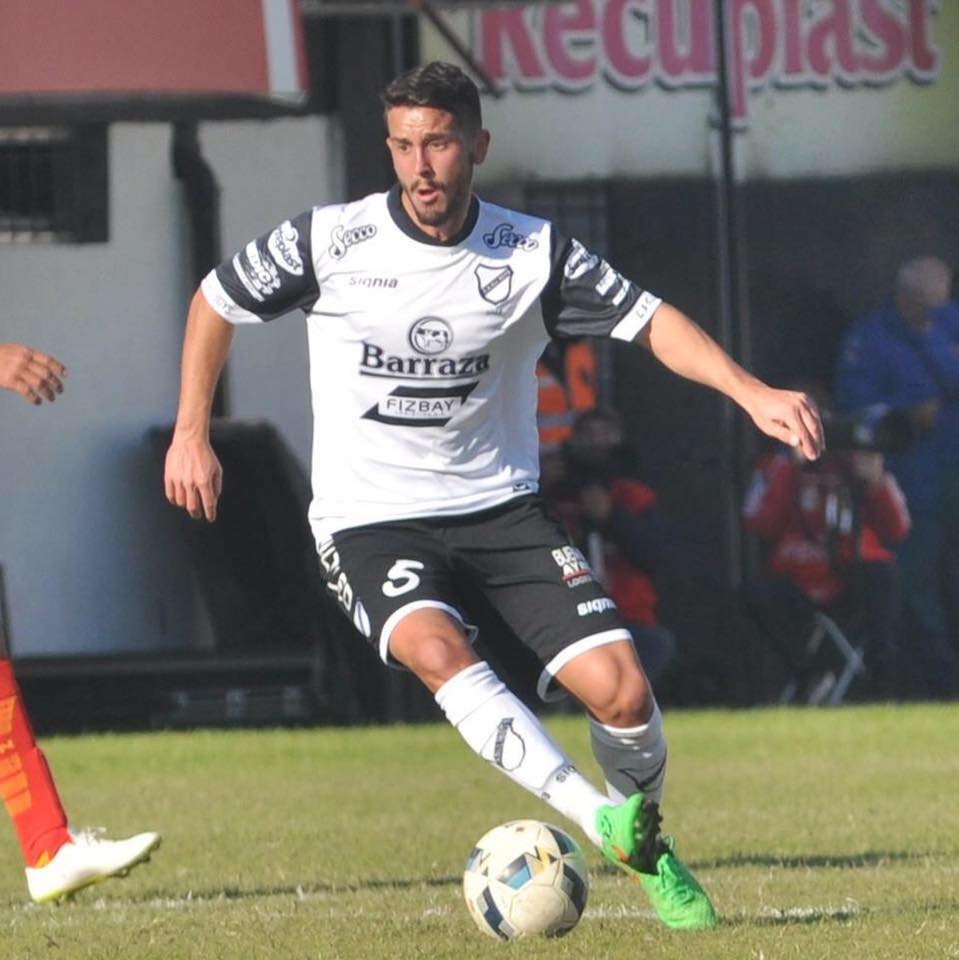 Coaches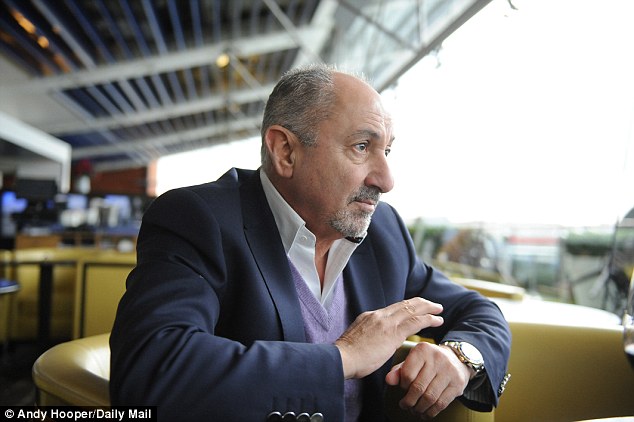 Name: Osvaldo César Ardiles
Birth: 3 August 1952 (age 62)
Place of birth: Bell Ville, Argentina
Height: 1.69 m (5 ft 7 in)

CAREER
Ardiles was called up to the Argentina senior team by manager César Luis Menotti in 1975.
He was a member of the World Cup winning squad in 1978. After the 1978 World Cup he moved
to England to play for Tottenham where he spent ten seasons. He helped Tottenham win the FA Cup
in his third season there (1980–81). He played a big part in another FA Cup triumph the following year.

HONOURS
He won 63 caps for Argentina's national team, including playing in the victorious World Cup winning
squad of 1978. He is the only Argentinian to be included in the Football League 100 Legends list.
Osvaldo Ardiles won the FA Cup in 1981 and the UEFA Cup in 1984 with Tottenham Hotspur as a player.
Promoted Swindon Town to old Division One (now Premier League) in 1990 as manager although the team
were relegated for financial irregularities. Promoted West Bromwich Albion to Division One as manager in 1993.
Won Nabisco Cup with Shimizu S-Pulse as manager in 1996. Won Tokai Cup with Shimizu S-Pulse as manager
in 1996 and 1998. Named J. League Manager of the Year in 1998. Champion J-League First Stage with
Yokohama F. Marinos in 2000 as manager. Emperor's Cup Winner 2004–05 with Tokyo Verdy as manager.

YOUTH CAREER
Instituto de Córdoba

SENIOR CAREER
1973 Instituto de Córdoba
1974 Belgrano
1975–1978 Huracán
1978–1988 Tottenham Hotspur
1982–1983 → Paris Saint-Germain
1985 → St George Saints
1988 Blackburn Rovers
1988–1989 Queens Park Rangers
1989 Ft. Lauderdale Strikers
1989–1991 Swindon Town

NATIONAL TEAM
1975–1982 Argentina

TEAMS MANAGED
1989–1991 Swindon Town
1991–1992 Newcastle United
1992–1993 West Bromwich Albion
1993–1994 Tottenham Hotspur
1995 Guadalajara
1996–1998 Shimizu S-Pulse
1999 Croatia Zagreb
2000–2001 Yokohama Marinos
2001 Al-Ittihad SC Aleppo
2002–2003 Racing Club
2003–2005 Tokyo Verdy
2006 Beitar Jerusalem
2007 Huracán
2008 Cerro Porteño
2012 Machida Zelvia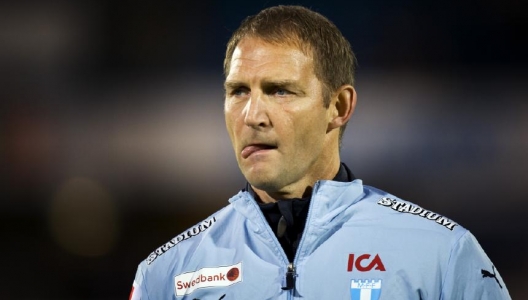 Name: Hans Gren
Born: October 2, 1957
Nationality: Swedish
Languages: Swedish, English and conversational German.

SOCCER CAREER
I have during my coaching mission had the benefit about accustoming teams at different levels and with
players with different aspirations. The biggest part of the commissions has acted to coach players that has
been professionals or has been in their start to get there. Irrespective if I have been head coach or assisting
coach I've always had the responsibility for the whole training planning, the instruction on the pitch and game
tactic, game reviews and analyses. I've also been a part of the scouting organisation with responsibility to see
scouted players in their own environment/clubs before signing them. This has done that I have travelled to
big parts of the world. I have worked and can used the analysis tool Sideline organizer/analyses. I have also
worked with individual development plans (IUP), association development, organisation development,
code of conduct, work and responsibility descriptions, developing scouting organisation and with
the team's team spirit.

FOOTBALLCOACH EDUCATION
• 2007 UEFA Pro Diploma
• 2001 Step 4, Swedish Football Federation (S.F.F) Highest level available i Sweden.

COACHING COMMISSIONS
• 2011-05-01—0924, headcoach IK Brage "superettan" (Championship)
• 2011-01-10-15 coach FIFPro Winter Tournament, Team Sweden in Oslo
• 2010-09-05—11-07, headcoach Östers IF, "superettan" (Championship) for 8 games: 5 wins 2 draw 1 lost game
• 2008-09, Malmö FF assistant coach, Premier league Sweden
• Responsibilities Malmö FF: organising and instruction in training, planning
• training (Sideline organizer), game tactics, analysing antagonists,
game analysing, member of scouting group, player analyst.
• 2006-07, Gais, assistant coach, , Premier league , Sweden
• 2005, Gais, assistant coach, , Championship , Sweden
Qualified for Premier League
• 2004, Gais, assistant coach, Championship , Sweden
Responsibilities Gais: organising and instruction in training, planning training,
game tactics, analysing antagonists, game analysing
• 2003 Kållereds SK, Head coach, 3rd division.
• 2001-2002, IF Elfsborg A2head coach (reservteam)., Primer league Sweden
Responsibility in Elfsborg: Education and coaching of the clubs best young future players.
Age between 18-21 years and coach for the reserve team.
• 2000, IFK Gothenburg, junior team,
Responsibility in IFK Gothenburg: individual development of players and
assistant coach in Swedish premier division for juniors.
• 1999 Boden, Head coach, 2nd division, (last 6 games)
• 1997-98 Gais, Head coach, 2nd division
• 1995-96 Åsa IF, Head coach, 2nd division
• 1993-94 Gais, assistant coach, Championship
• Mölnlycke IF, Head coach, 2nd division
• Swedish National Policeteam, Headcoach
• European Championship, Blackpool, England
• 1988-89 Godhem HTIF player and assistant coach 3rd division
• 1988 Göteborg Polismän IF, Head coach, 5th division
ABOUT

BACKGROUND
Parana Sports started many years ago with the scouting of players, especially for Argentine clubs. Over the years we placed not only players in the Argentine leagues, but also in other international leagues.

OUR VISION
Parana Sports vision is to be able to represent and present the South American football to the world, especially from some of the countries Parana River flows through, Argentina, Uruguay and Paraguay, with the greatest focus on Argentina.

Our aim is to continually find new talent and prepare them for the world football by focusing on the player's sporting development but also help the player in the social life.

HEADQUARTERS
The headquarters are located in Argentina's second largest city, Rosario, which lies along the Parana River. Rosario is also the home of big stars like Valdano, Bielsa, Batistuta, Balbo, Sensini, Messi, etc…

Parana Sports Agents and Scouts have many years of experience and has a wide contact network in all the Argentine clubs.
Contact
Paraná Sports
Mitre 868 5to piso
Rosario 2000
Argentina

Paraná Sports
Nikolaigatan 6
214 20 Malmö
Sweden
Contact
Paraná Sports
Mitre 868 5to piso
Rosario 2000
Argentina
Paraná Sports
Nikolaigatan 6
214 20 Malmö
Sweden